With a blank horizon and no ships to watch for (at least in daylight hours),and a possible front moving over, the mind turns to deep background............
Faintly visible at the bow of the ship is the Belship trademark, seen below in larger scale.
The Singapore flag
Belnor
that called in Halifax earlier in the week en route from Chile to the St.Lawrence River was not the first
Belnor
to call in Halifax. As noted, owners Belships Supramax Singapore is the successor company to one founded in Norway by Christen Smith, at the end of World War I. The company specialized in heavy lifts, but with large open holds, the ships were also well suited to carry bulk cargoes. Phosphates, nitrates and salt seemed to be prime among these.
One of the early ships built for Smith was named
Belnor.
Dating from 1926, it featured a wide hull, island bridge well forward and engines aft and was fitted with large hatches and heavy derricks - a design perfected by Smith for carrying railway locomotives and rail cars.
In 1935 Smith relinquished control of the company and it was taken over by the Lorentzen family (until 2018 owners of Belships, but that is about to change - see below).
Those large hatches carried large hatch covers that could support heavy loads, and there are many pictures and even videos on-line of Smith ships with decks full of rail cars and locomotives. On March 15, 1939
Belnor
(i) lost a hatch cover at sea 450 miles south of Halifax. The passenger liner
Conte di Savoia
and the Norwegian tanker
Gylfe
stood by the ship. It is possible that it then came into Halifax for repairs, but I can find no record for that.
On December 14, 1940
Belnor
sailed from Tocopilla, Chile, with a cargo of nitrates, and passed through the Panama Canal over Christmas arriving in Bermuda January 7, 1941. It then sailed independently (that is, not in a convoy) for Halifax, arriving January 16. It apparently experienced some form of engine trouble and remained in Halifax until May 23 before it was able to sail to Sydney, NS. There it joined slow convoy SC 33, sailing June 1 and arriving at the River Clyde in Scotland June 20. Certainly a long time to wait for cargo!
For the rest of World War II the ship spent most of its time trading to West Africa, Gibraltar, and North Africa, including Malta convoys. Despite more engine troubles it managed to survive the war unscathed. It was re-engined in 1947 and in 1956 became the Danish
Lise
and in 1959 the Greek
Ioanna
. Its engine troubles were not over however, because on September 20, 1966 there was an explosion in the engine room, followed by a fire, at Arzew, Algeria. The ship either capsized or was scuttled on September 22.
The present
Belnor
is the sixth ship to carry the name in the Belships fleet.
When Christen Smith became over extended in the 1930s the Stove Lorentzen brothers took over management and became major shareholders in the publicly listed Belships, with the Christen Smith company listed as managers. During World War II the ships came under British control and with the return of peace, they expanded from heavy lift / drybulk into tankers, including an interest in Gibson gas tankers, but in recent years returned to bulk carriers exclusively.
One of the brothers, Jorgan Johannes Lorentzen had a daughter, Karin, who married Otto Grieg Tidemand. They had two daughters, Caroline and Kristin.
Otto and his brother Sverre Jorgen Tidemand eventually took control of Belships, but they split up in 2012 with Sverre controlling Belships through his company Sonata. Meanwhile Otto's daughters went on to careers in other shipping companies with their father (Lorentzen + Co, Stove Shipping, Bel-Stove, Western Bulk Carriers, etc.,) and independently. Early in 2018 when their uncle Sverre indicated a desire to retire, the sisters combined to make an offer for Belships.
Instead Sverre Tidemand accepted an offer from another Norwegian shipping magnate Frode Teigen. Teigen's company will now take up majority ownership through a complex arrangement and merge Belships with his own fleet of nine bulkers operated by his Lighthouse Group, through the cleverly named subsidiaries Kontrari and Kontrazi.
The fallout from this is the resignation of Belship's CEO - not a family member - and a shake up of various Singapore and Bangkok based crew and ship managers owned by Belship and Lighthouse. The companies also manage some ships for other owners.
From all indications the company will remain Belships, but will grow to 16 ships from the current seven and perhaps will retain its historic identity. There is considerable consolidation in the bulk shipping trades these days after several hard years, and shipowners are unlikely to be sentimental under the circumstances. However Belships has always been true to its roots, continuing to carry Christen Smith's initials on their funnel mark and bow crest. I hope the new owners continue to do the same.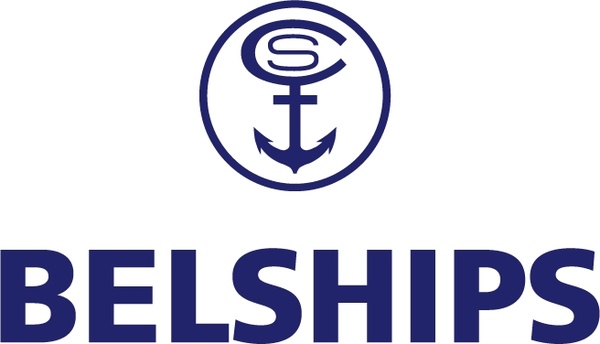 Belships frequently made the news in Halifax newspapers, somrtimes because of the huge loads they carried, but also because they got into trouble.

1939: Belmoira, built 1928, arrived Halifax August 23, on voyage Newcastle, NB to Memel, Sweden, with pulpwood. Presumably bunkered/stored and sailed immediately. June 18, 1940 sailed from Dakar for Southampton, in ballast; June 30 torpedoed and sunk by U-26 250 miles SW of Lands End. All 25 crew took to two boats, picked up by Spanish trawlers and landed safely at La Coruna July 2.

1940: Belray built 1926, arrived Halifax July 27 from New York, departed July 31 in convoy HX 62, for Liverpool. In 1941 participated in the evacuation of Crete, and in 1944 was damaged in the massive explosion of the Canadian ship Fort Stikine in Bombay with one of gun crew killed and several ship's crew injured. Repairs completed in September. [see 1953 below]

1947: Belpamela, built 1928, sank April 11 on a voyage from New York to Cherbourg with a cargo of 16 steam locomotives, built by Montreal Locomotive Works. The ship was 660 miles south of St.John's, NL and nine crew members were lost. The remaining 18 were picked up after 63 hours in lifeboats.
1948: Beljeanne built as Empire Ethelbert in 1947, collided with the Swedish Ella 630 miles east of St.John's July 4 in fog. The Dutch liner New Amsterdam took an injured member of Ella's crew aboard and landed him in Southampton while Beljeanne made its own way to St.John's. The tug Foundation Josephine set out from Gaspé on spec to tow the ship, but was not needed.
1950: Belfri built as Thomas W. Gregory in 1943, reported hull cracks August 8 when 1,000 mi NE x E from Argentia, NL. The ship's cargo of china clay was clogging its pumps, but it was able to resume its voyage. The ship refused assistance from Foundation Josephine.

1953: Belray, built 1926, out of Saint John for River Tyne with a cargo of pit props, arrived Halifax March 11 with a 23 degree list, a 14 ft section of bulwark gone and a 100 ft section flattened, 28,000 cu ft of cargo lost overboard. Cargo will be unloaded, ship will then go to drydock.
1961: Bellis, built 1955, ran aground in Caraquet, NB, December 13, with a cargo of pulpwood. Foundation Vigilant managed to refloat the ship before Christmas.

1964: Belfast, built 1955, a tanker, ran aground in Charlottetown in a storm, December 4. Some of its cargo was lightered off and it was pulled free. [details wanting - possibly involving Irving Oil].
1965: Belinda, built 1958 arrived in Halifax February 4 to load grain. The ship had five women crew members, four of whom were married to ship's officers.


1968: Belmona, (charter) built 1962, arrived in Halifax after a collsion 30 miles offshore, with the US trawler Squall. The ship will require drydocking.

1976: Belships sold off its heavy lift ships in the 1970s. The former Belkarin , built in 1954, was sold in 1972 and renamed Elbella. It loaded locomotives for Cuba in Halifax in February and March 1976.
Elbella carried a number of long reach derricks,
and a 140 tonne capacity derrick amidships set up so that it could work both holds.
The ship was sold again in 1977. As Nahost Jumbo it struck a submerged wreck in Suez Bay in March 1978 and was a total loss and subsequently broken up. The ship was carrying phosphates from Aqaba for Holland.
Numerous other Belships have called in Halifax over the years for bunkers, stores or cargo, such as grain, but did not attract particular press attention. They remain a small but notable company.
NB: This post may be updated if more info comes to light.
.